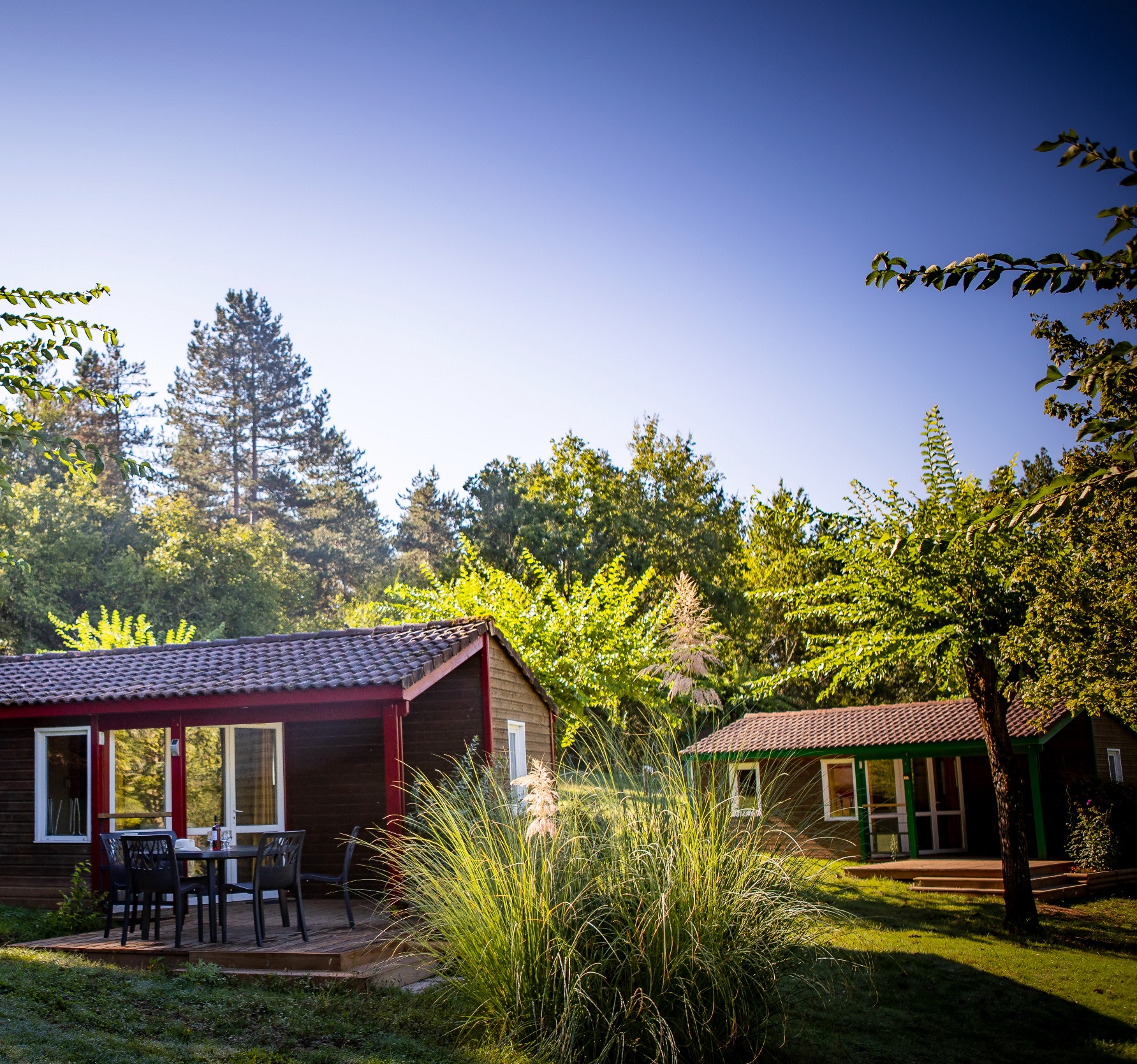 Covid-19: information relating to the Coronavirus
Last updated on 14/03/2022
In 2020, we have set up this information page dedicated to Covid 19 in order to answer your questions about your stay at Camping Domaine de Fromengal.
The decree of 12 March 2022 provides for the suspension of the vaccination pass and other measures related to the management of the health crisis (wearing of masks, physical distancing).
However, we will continue to apply hygiene measures such as hand washing, regular ventilation of the premises, and reinforced cleaning of our structures.
The Domaine de Fromengal is located in a wooded area of 22 hectares offering large spaces for rejuvenating holidays. Our camping pitches are spacious (from 80 to 100 m2). Our rentals are spaced out and without vis-à-vis for the comfort and well-being of everyone. A human-sized campsite with 99 pitches, which means that we have room to welcome you in complete safety!
Vaccination pass ends on 14 March
It's finally here! 2022 will be a season without masks!
The application of the vaccination pass has been suspended since14 March 2022.
In concrete terms, this means that :
1/ It is no longer compulsory to wear a mask, even indoors.
2/ the need to respect physical distance is removed.
3/ the list of barrier measures has been reduced.
Therefore :
The mask is no longer compulsory in the bar, restaurant and reception.
Animations and activities are now possible without masks orphysical distancing.
The other barrier gestures must nevertheless continue to be observed:

regular hand washing with soap and water or with a hydroalcoholic solution
systematically cover the nose and mouth when coughing and sneezing into the elbow
Blow your nose in a single-use handkerchief to be disposed of immediately in a waste bin
avoid touching your face, in particular your nose, mouth and eyes.
We are mobilized

to welcome you
Our teams and ourselves are mobilized so that you can enjoy your stay while guaranteeing you a friendly welcome and a safe holiday.
We prepare your stay and we are committed to the implementation of sanitary measures.
22 hectares of nature – Large spaces – Disinfected rentals and toilets – Restaurant on the terrace
We welcome you safely!
Your well-being and safety are our priority
Our establishment has common areas and places of passage such as: the reception, the toilets, the restaurant or the swimming pool . Rest assured that we are doing everything we can to meet health requirements to keep you safe.
Here are the measures in place to comply with the health protocol:
Reinforcement of our cleaning and disinfection procedures
Disinfection by virucidal product of rentals between each client
Installation in all accommodation of pillow and mattress protectors in addition to single-use mattress pads
Regular disinfection of reception contact areas, grocery store, restaurant and bar, play areas
Sanitary disinfection by virucidal product
Provision of disinfectant sprayers in the toilets
Installation of hydroalcoholic gel dispensers in common areas
Provision of disinfectant sprayers for deckchairs at the swimming pool
Reinforcement of hygiene rules at the swimming pool
If you wish, you are free to bring your own pillows, duvets and blankets.
FAQ dedicated to COVID-19
It's finally here!The application of the vaccination pass has been suspended since 14 March 2022.
Your questions are legitimate and we would like to answer them to reassure you. These Questions/Answers are updated regularly according to the questions that may be asked of us.
If you do not find the answer to your question in our FAQ, do not hesitate to contact us.
I want to book but if I can't come due to COVID, how is that going?
For more peace of mind, when making your reservation, we suggest that you take out our cancellation guarantee . This includes a COVID extension which will allow you a refund (excluding booking fees and cost of the guarantee) of your deposit or your stay in the event of cancellation due to COVID illness.
If you had to change your dates of stay due to COVID illness, please contact us as soon as possible so that we can look at the possibilities of changing the date for your stay.
Will my children be able to go to the kids club?
At the Domaine de Fromengal, the activities offered to children always take place outside to enjoy nature and the outdoors. Our establishment has large spaces. Even if masks and distancing are removed, we will still apply the recommended hygiene measures.
How will it be for the sanitary facilities of the campsite?
Disinfection with virucide is carried out regularly by our staff. We are planning disinfection rounds of the contact points. Self-service sprayers are also available to allow you to disinfect surfaces before use.
Will the restaurant be open?
We are fortunate to have an open-air restaurant with a large panoramic terrace to welcome you in optimal conditions. For the table service, we will respect the hygiene recommendations. We will offer you take-out meals as we usually do (dishes, pizzas, fries, hamburgers, etc.).
Will the entertainment take place during my stay?
In order to guarantee you a convivial stay, we will do our utmost to apply the recommended barrier gestures, in particular the washing or disinfection of hands.
What about rentals without sanitary facilities or camping pitches?
Hygiene measures will continue to be applied in the sanitary block (disinfection of contact points, provision of disinfectant sprays).
Will the swimming pool be open?
The swimming pool and water park will of course be open. In addition to the usual disinfection of the pool deck and sunbeds, the usual rules of hygiene in force in our campsite will be reinforced and must be respected: compulsory shower before entering the pool, no shoes in the pool.