Campsite in the Dordogne with

restaurant and takeaway
The restaurant is openMay to September .
Weekly closing on Monday.
Homemade pizzas and takeaway meals
A
quality

restaurant

Our restaurant "La Terrasse de Fromengal" welcomes you to its large panoramic terrace facing a splendid natural setting. We invite you to discover Périgord cuisine (foie gras, gizzard salad, confit, Sarladaise potatoes, walnut cake, etc.) as well as traditional cuisine with a varied menu and a "dish of the day" formula.

Most of the cooked vegetables come from the campsite 's vegetable garden, ensuring the taste and quality of the dishes. The foie gras is prepared with an in-house recipe, the cakes and walnut tarts with walnuts from the Domaine. We favor local producers.
The restaurant will also prepare you excellent homemade pizzas, salads, grilled meats, fries … without forgetting the Périgord free-range chickens.

Tapas formulas are also available for an aperitif to enjoy under the parasols on the terrace.

In season, we offer evening themed meals . Wednesday: mussels and fries, paella, couscous, grilled meats. Friday: typical Périgord meal .

You want to book
but you are not staying at the campsite?

Our restaurant is also open outside, if you are not staying at our campsite, you will be welcome there.

Remember to book your table or order your takeaway meals.

Reservation : 05 53 63 11 55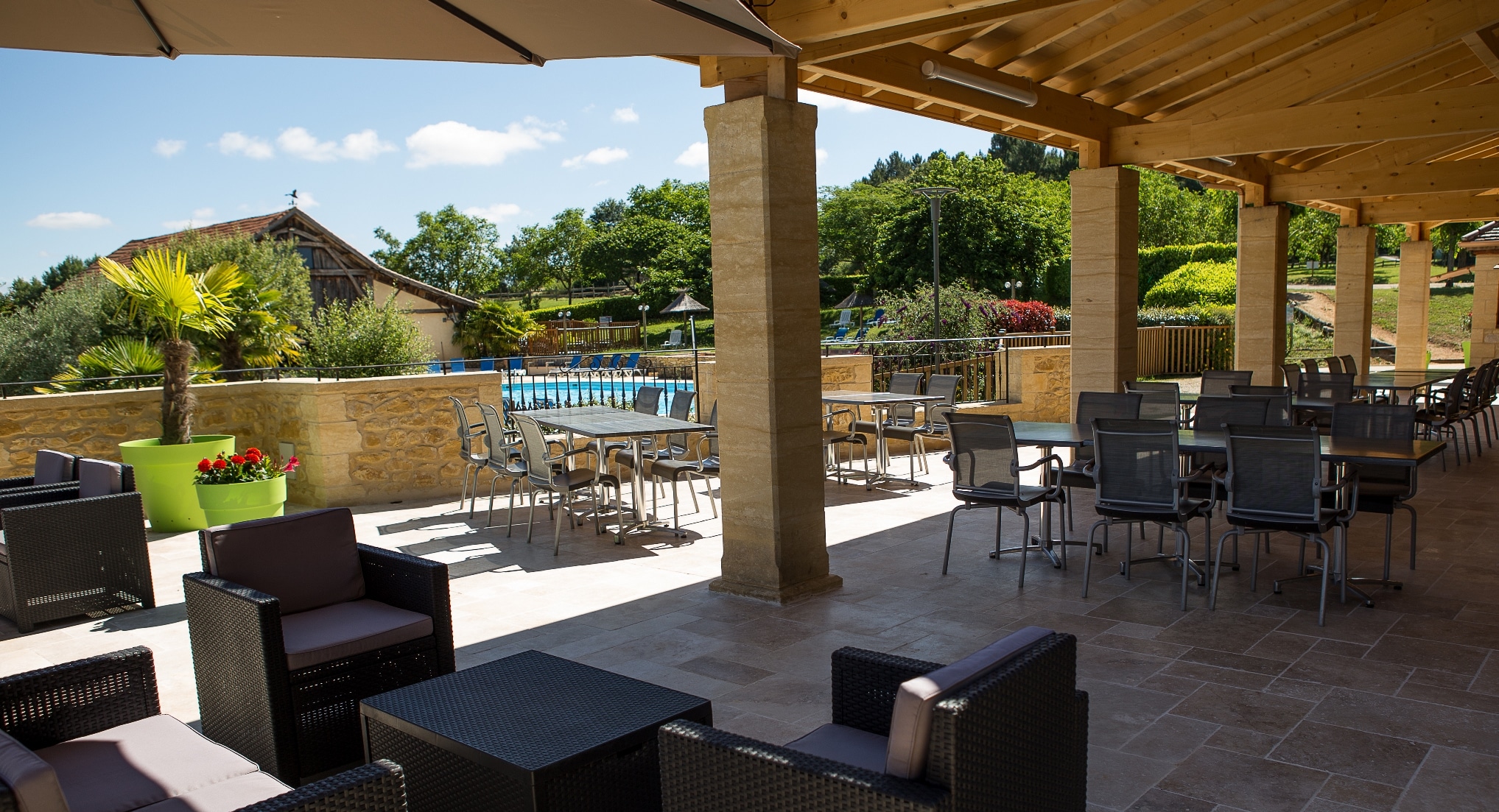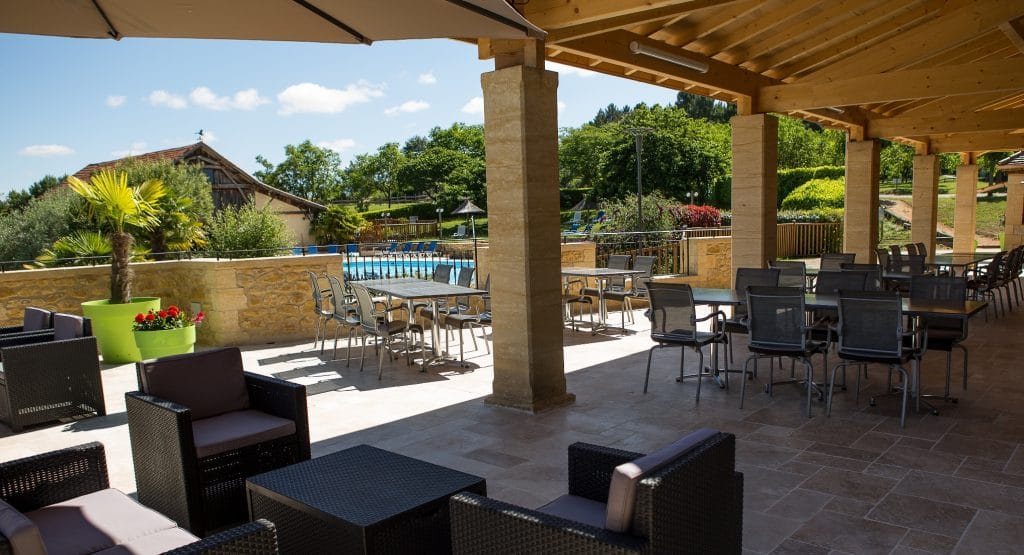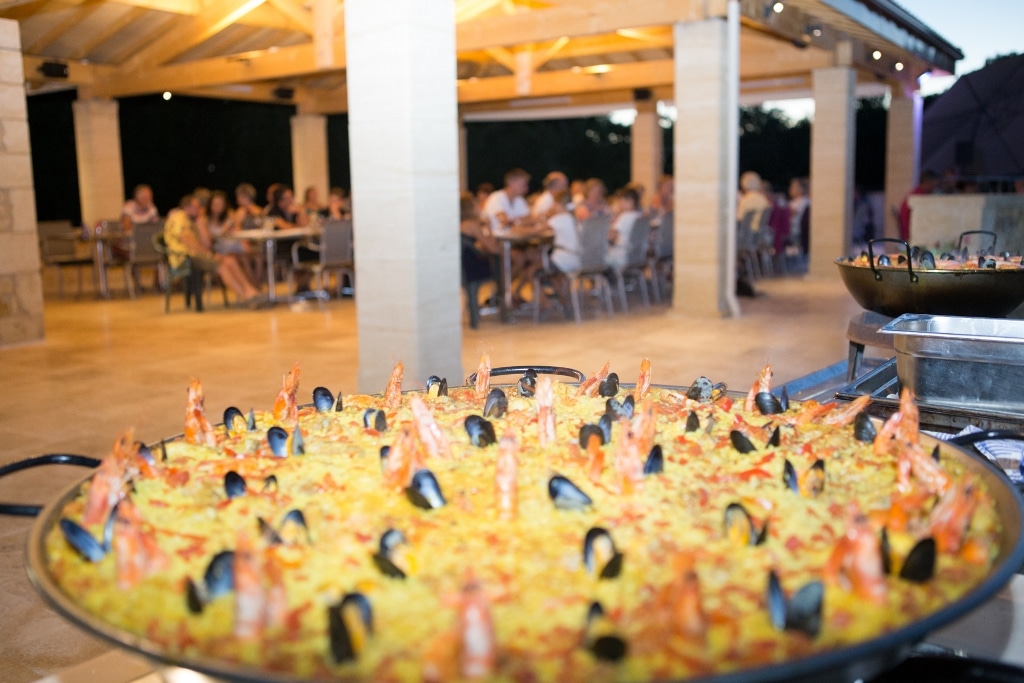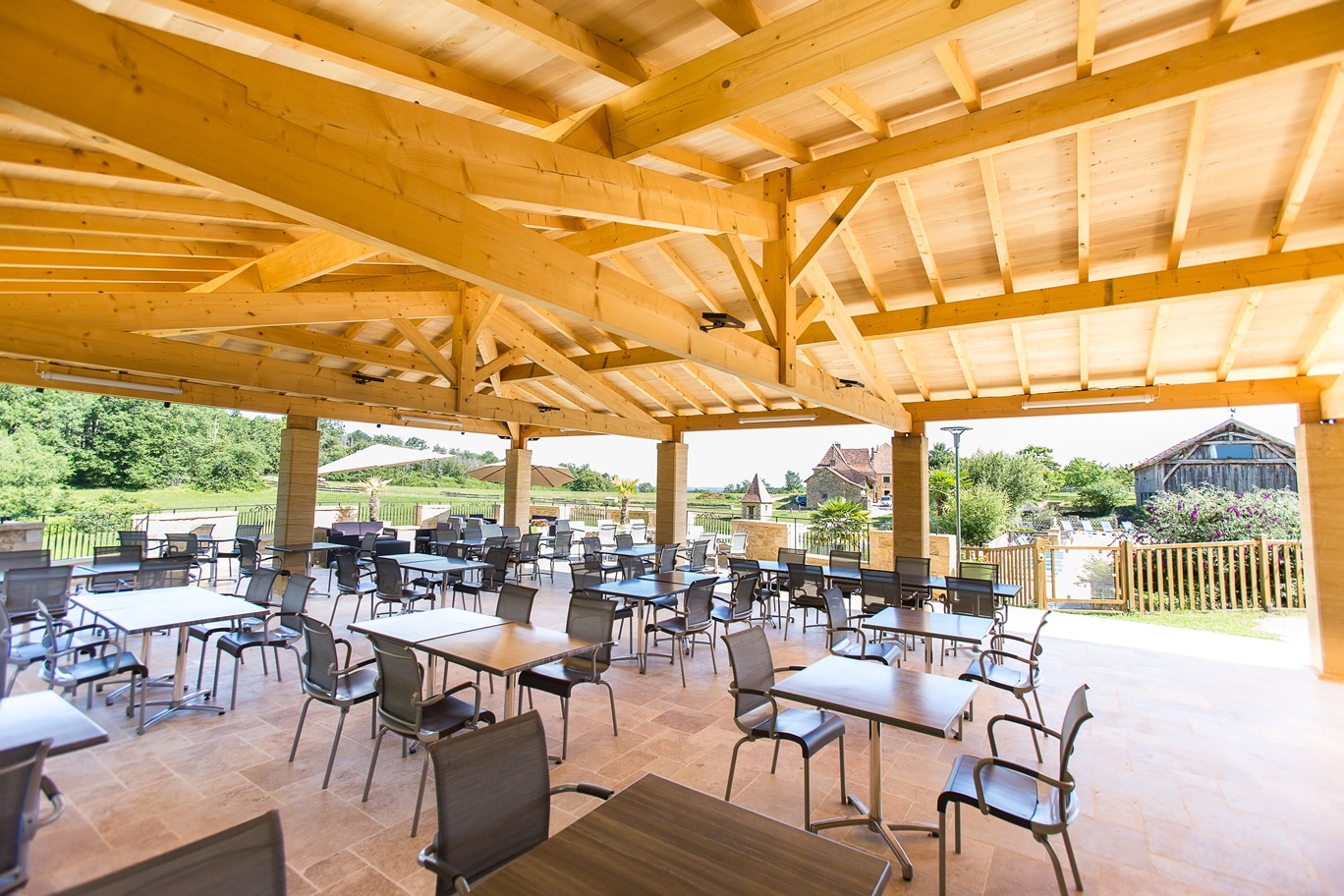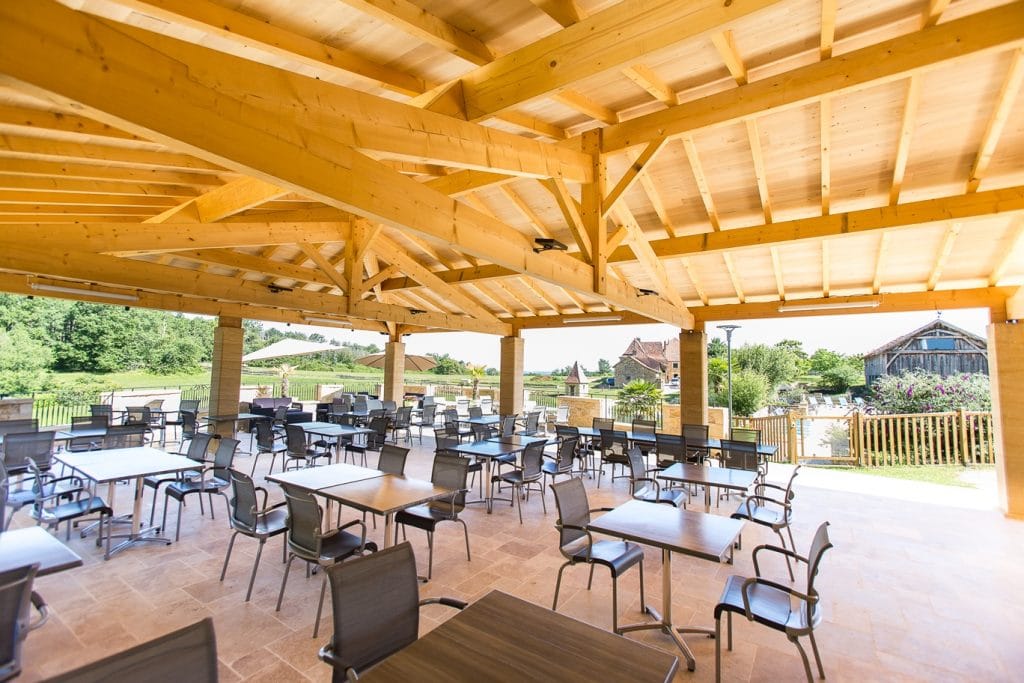 Snacks and
takeaway

meals

Whether you have chosen a campsite in the Dordogne or a rental , to make your life easier, the Fromengal restaurant offers takeaway meals, homemade pizzas, fries, homemade hamburgers, roast free-range chicken from Périgord …

For your walks or excursions, it is possible to order picnic baskets or sandwiches.

In July and August, in the afternoon from 4 p.m. to 5 p.m., for small appetites or snacks, sale of pancakes at the Petit Creux.
The restaurant and its panoramic terrace
So that you fully enjoy your holidays, we offer half-board or full -board formulas, do not hesitate to ask us for the prices.
The most of the Restaurant
From the restaurant terrace, you can keep an eye on the children , the playground is right next door!
A birthday to celebrate during your stay, you can order your personalized cake
Pizzas, hamburgers, fries, chicken: to take away for lunch and dinner to make your life easier and enjoy your holidays
The excellent Périgord meal on Friday evening with foie gras prepared by the chef!
Remember to book.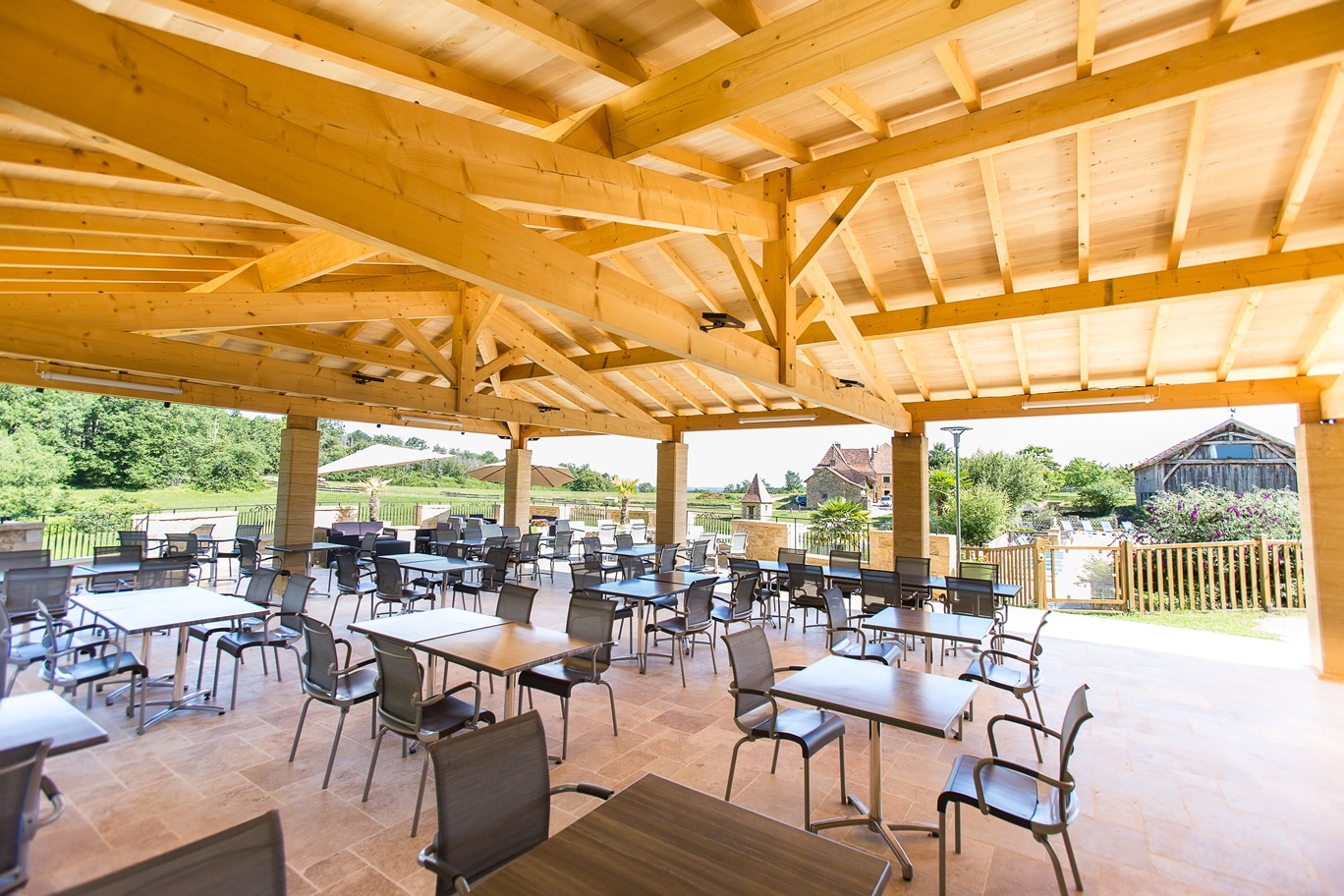 Cousinades, events, seminars

or room rental
If the Domaine de Fromengal meets all your requests for accommodation, we can also offer you dedicated formulas with accommodation, catering, activities (canoeing, tree climbing, etc.) or entertainment.
Indeed, near the Domaine de Fromengal, many outdoor activities ( canoeing, hiking) & cultural visits are possible (cloister of Cadouin, fortified abbey of Saint Avit Senieur, caves of Maxange, bastide of Molières).
We can advise you for your visits.